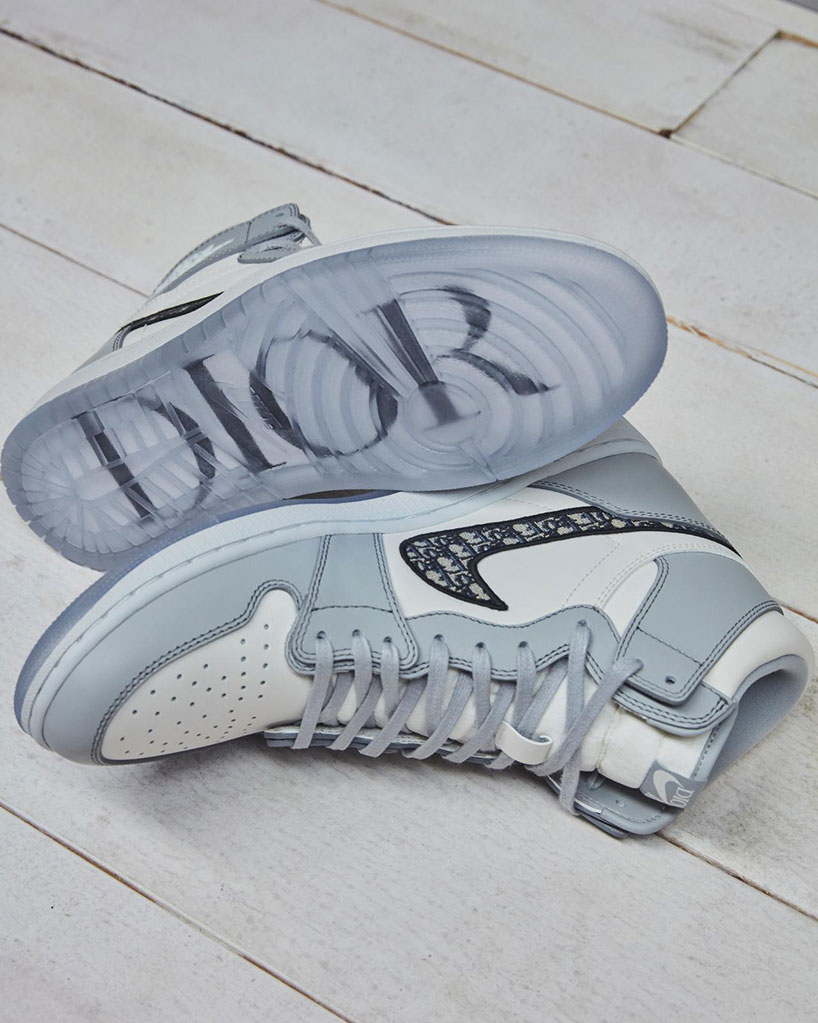 all images courtesy of NIKE
the collaboration coincides with dior men's first collection debuting in the united states, and the 35th anniversary of NIKE's air jordan brand.
produced in italy with fine leather, the partnership defines the intersection of multiple fashion cultures — in particular haute couture and high-performance sportswear.
'I love mixing together different worlds, different ideas — and jordan brand and maison dior are both emblematic of absolute excellence in their fields,'
explains kim jones.
'to bring them together in this special collaboration is to propose something exciting and truly new.'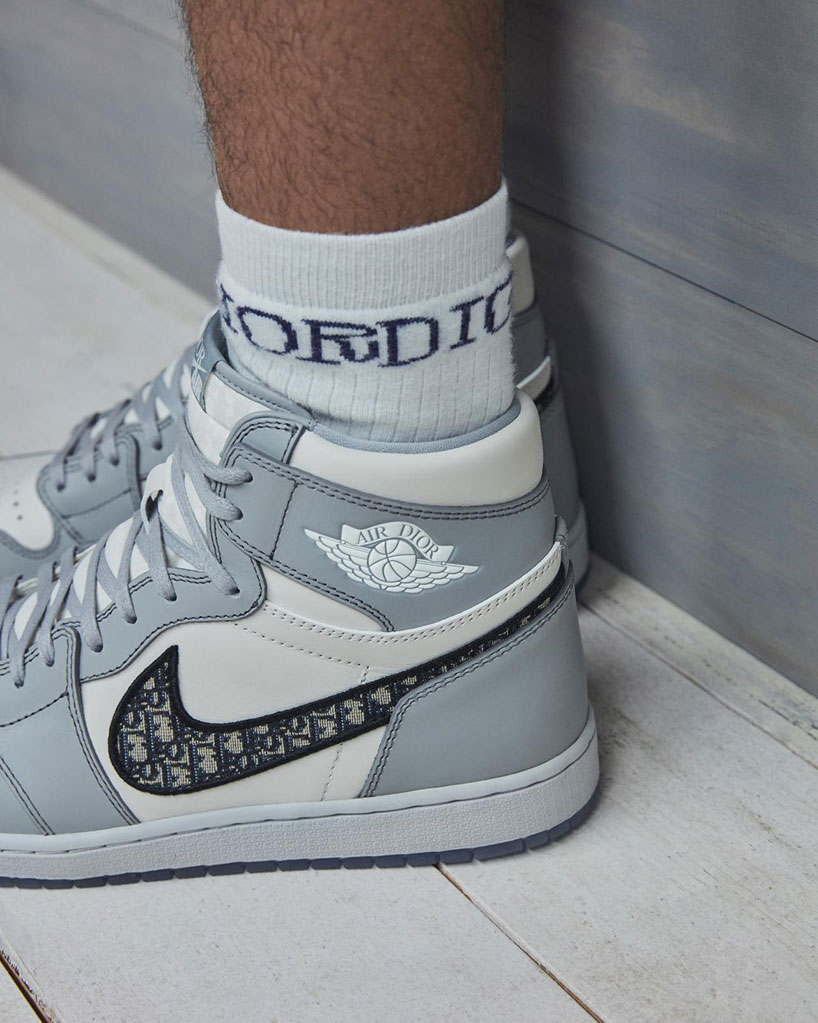 'every collaboration we do starts from a genuine connection and desire to expand the dimensions of each brand through creativity and design innovation,' says martin lotti, jordan brand VP of design.
'our partnership with maison dior will offer a new look into the style of basketball and blend high-end streetwear with luxury fashion. we will pay homage to both brands' rich iconography and draw inspiration from our heritage.'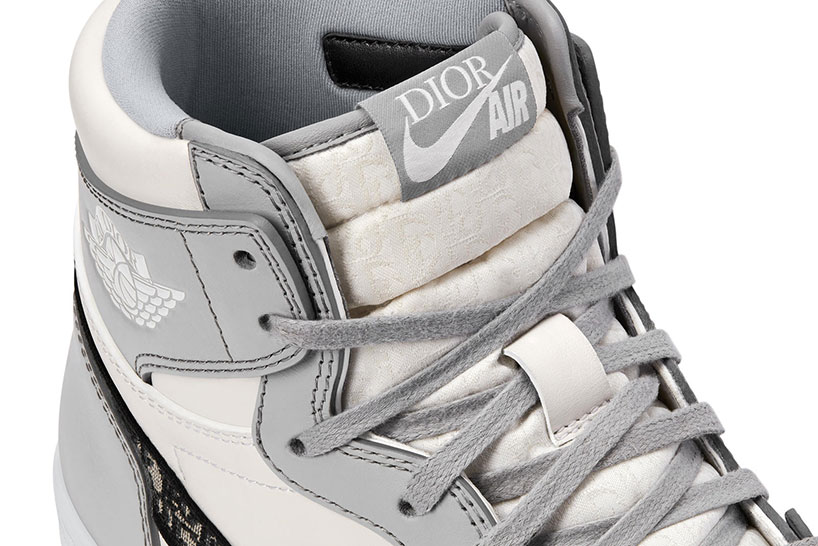 available in one colorway, dior gray, the sneakers feature an adapted version of the iconic jump man wings logo embossed on the upper featuring the words 'AIR DIOR'.
the NIKE swoosh on the profile and insoles are cut out of dior oblique jacquard. on the bottom of each pair, the soles have different words: on the left, the 'AIR DIOR' logo can be found, while on the right, 'dior' can be read.
oa here