(CNN) — A new fashion season, a new set of must-have pieces. The inevitable wardrobe purge. But what's unwanted by one will find a happy home with another -- and this corner of the market is becoming a hotly contested battleground for the luxury industry.A report by US online reseller
ThredUp
claims the apparel resale market was worth $20 billion in 2017, with the potential to rise to $41 billion by 2022. According to Crunchbase, ThredUp and luxury resellers Vestiaire Collective and The RealReal have each received venture capital funding well over $100 million.
The Luxury Closet
secured an additional $8.7 million in funding last month, taking the pre-owned luxury company's funding total to over $20 million since it began in 2011. Based in Dubai, they're one of a handful of operators including
Garderobe
and
Shedd
bucking the emirate's box-fresh image. And what's helping these businesses is the sheer abundance of luxury to hand."It's a fantastic area," says Kunal Kapoor, CEO of The Luxury Closet. "(The Middle East has) the second-highest average value closet in the world. There's a lot of supply out there."According to figures from market research provider
Euromonitor International
, the UAE has the fourth-largest market for luxury goods per capita in the world (behind Singapore in third, Hong Kong, China, second and Switzerland, first).
Micha Maatouk, managing director of "pre-loved" luxury boutique Garderobe, believes the trend for offloading and selling high-end closet items can be traced back to the global financial crisis. "It was a tough time in Dubai -- all over the world I think -- in 2008-2010," she says. "When we thought about opening this business, part of it was because people weren't spending in the same way as they used to on luxury."
Dubai unveils plans for $2 billion tech-driven mega mallMaatouk, previously a manager at Chanel, set up a brick and mortar store in 2010 on the beachfront in the Jumeirah area, away from Dubai's mega-malls. She describes discreet "hush hush" buyers, not wanting to be seen purchasing secondhand goods, but says shoppers are more open to the idea than when she began."Bear in mind this is a culture -- and I include ex-pats in this too -- that, when it comes to fashion, still very much values the new," notes Olivia Phillips, digital editor of
Grazia Middle East
.But Phillips also says some consumers "are taking a much more mindful approach to shopping, and a global move towards sustainability has meant that wearing pre-owned fashion is now as much a badge of honor or a signifier of virtue as much as it is about looking good."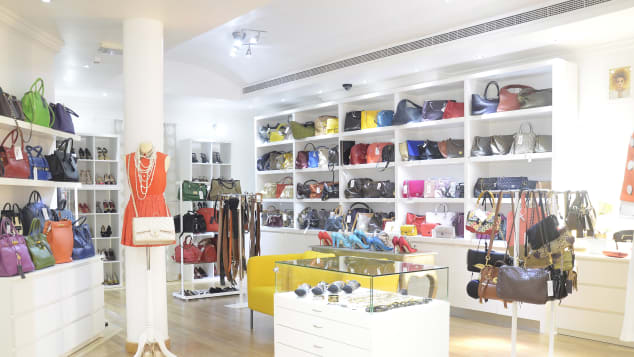 Both Garderobe and The Luxury Closet act as a broker, authenticating, photographing and storing items for sellers. Each posts listings online, The Luxury Closet on an app too, with the companies taking a percentage on the value of items when sold.
"We have about 22,000 unique units online and we're uploading nearly $5 million of inventory a month," Kapoor says. Garderobe keeps around 3,000 items in its store and up to 10,000 online, says Maatouk. At the time of writing, the most expensive item listed on The Luxury Closet was a gray ostrich leather Hermes Birkin bag, on sale for over $52,000.
While supply is driven by Emiratis, buyers come from all over the world. Maatouk estimates Garderobe has shipped to approximately 30 countries and The Luxury Closet says it has delivered to 89.


Access is a large part of the appeal, Kapoor explains. Pre-owned is the opportunity to buy what might otherwise be impossible, in terms of cost or availability. Kapoor previously worked for Louis Vuitton and says that many luxury brands keep certain lines offline. (Chanel, for example, does not sell its ready-to-wear collections on its website.)
So is this business model any more egalitarian? And what do the big-name labels think?
"What's interesting is that this is a market that the brands themselves can't necessarily control," says Sue Rissbrook, UK head of retail at PricewaterhouseCoopers, a professional services network.
"The brands themselves are obviously hugely concerned about fake products, and that is where they're always paying attention," she adds. (A report by
Research and Markets
estimated global losses incurred by luxury brands due to online counterfeits alone exceeded $30 billion in 2017.)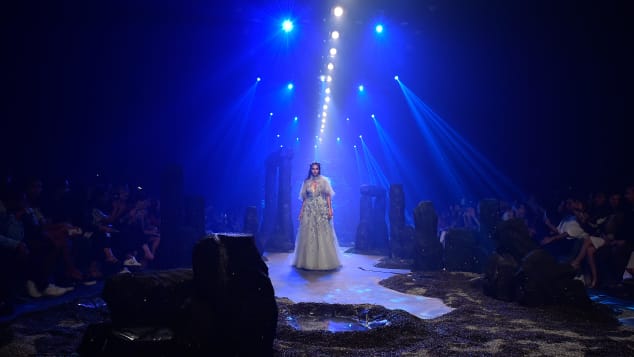 Cedric Ribeiro/Getty Images Europe/Getty Images for FFWD
In fact, some retailers appear to be eyeing this secondary luxury market with relish. Recently
Richemont
, the Swiss parent company of watch brands including Cartier, Jaeger-LeCoultre and Piaget,
bought Watchfinder
, a UK-based online and shop-based seller of secondhand timepieces.
"If you're a big online business and you already sell these big brands at full price, brand new, why not also offer your clients the possibility to recycle?" comments Maatouk. "They close the loop."
Kapoor says The Luxury Closet has already signed a few partnerships, although did not divulge the retailers' names. Maatouk says that Garderobe is also in talks with different partners.
There's clearly room to grow. "Pre-owned is less than 1% of retail sales (in the Middle East)," says Kapoor, citing data from consulting firm Delta Partners.
"The thirst for pre-owned fashion is on the up, but I wouldn't say it's exploding quite yet," cautions Phillips. "But, like so many things in Dubai, tastes, interests, movement and styles are fast evolving -- and that's exactly why it's such an exciting place to be right now."