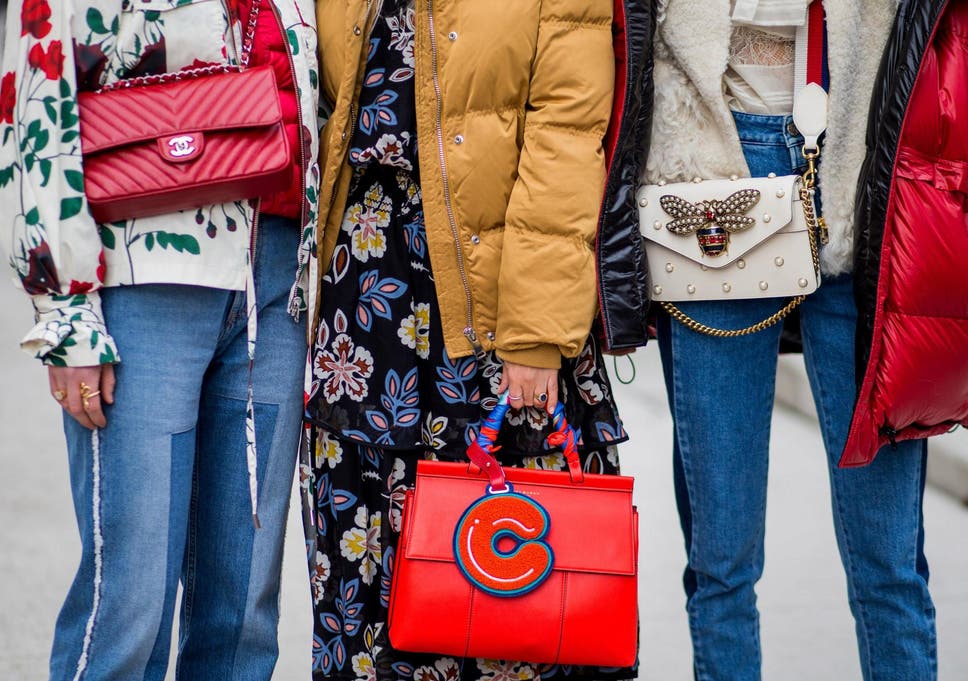 Fashion brands including Gucci and H&M will meet at the G7 summit this weekend in a global pact to fight the climate change crisis and improve sustainability.
The summit will see 32 fashion leaders, including Francois-Henri Pinault, the chief executive of Kering, and the owner of Zara's parent company, Inditex, meet in Biarritz, France.
The coalition, otherwise known as "The Fashion Pact", also includes brands such as Adidas, Burberry, Chanel, H&M, Ralph Lauren and Stella McCartney.
Representatives said its objectives draw on the Science-Based Targets (SBT1) initiative, which focuses on action in three essential areas for safeguarding the planet – stopping global warming, restoring biodiversity and protecting the oceans.
"The idea of engaging at the G7 level is also around getting the commitment at the governmental level to address these types of concerns with a sense of urgency," Michael Beutler, director of sustainability operations at Kering, told
Vogue Business
last month.
The meeting comes months after French President Emmanuel Macron called on Pinault to bring together a group of brands to set unified sustainability goals for the sector.
"We have to work collectively," Pinault told the Copenhagen Fashion Summit in May. "It's about a few leaders who are willing to put themselves in an uncomfortable situation to force themselves to move."
In recent months, Pinault has worked to bring together a coalition of industry leaders wanting to come together and set goals to reduce the industry's negative impact on the environment.
"The mandate is really to move the sector," Marie-Claire Daveu, Kering's chief sustainability officer, added. "The G7 is a starting point."
Kering has been a key leader when it comes to addressing the industry's sustainability issues.
In May, the global luxury fashion company – which manages brands including Saint Laurent, Gucci and Balenciaga – published new animal welfare standards that included a list of requirements for the treatment of cattle, calves, sheep and goats throughout their entire lives, as well as guidelines for abattoirs.
In addition, it pledged to stop hiring models under the age of 18 on its catwalk and in advertising campaigns.
"We are conscious of the influence exerted on younger generations in particular by the images produced by our houses," Pinault said at the Copenhagen summit. "We believe that we have a responsibility to put forward the best possible practices in the luxury sector and hope to create a movement that will encourage others to follow."
The policy will come into effect early next year, in time for the autumn/winter collections.
Last month, Inditex announced a pledge to use purely sustainable fabric in its clothing by 2025 as part of a wider strategy focusing on sustainability.
The company aims for all cotton, linen and polyester used by the group to be organic, sustainable or recycled by 2025.
"Sustainability is a neverending task in which everyone here at Inditex is involved and in which we are successfully engaging all of our suppliers," said chief executive Pablo Isla.
Moreover, the company stated that 80 per cent of the energy used in running the company (stores, logistics centres and offices) should be renewable by 2022.
As for recycling, the fashion conglomerate will supply all stores with containers to collect clothes and a pick-up service – already active in China and Spain – at home to be expanded to Paris, London and New York later this year.
The news came amid the formation of a new All Party Parliamentary Group (APPG) to analyse sustainability in the clothing and textiles industry in the UK.
With the new APPG, which is supported by sustainability charity Hubbub, MPs from all political backgrounds will come together to review supply chains, materials used, and consumer behaviours.
oa here